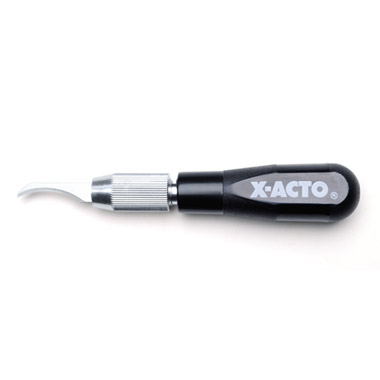 Guest Blogger: Richard Thouin
I once had a need for fly vice…This was in the early days of my fly fishing journey. I happened to have an X-ACTO wood-carving knife which had a screw-tightening collet. I was able to mount the handle of the knife in a piece of 2×4, place the streamer hook in the beaks of the knife handle, and tighten. The hook held while I applied gold mylar piping to the shank, followed by some hackle feathers that I coaxed from my pillow, followed by a whip finish, a couple of dots of white paint with black pupils . The first time I used the fly it I caught and released over 40 fish! An extraordinary day, an extraordinary fly!
Note from J. Stockard: The ingenuity of fly tyers never ceases to amaze!