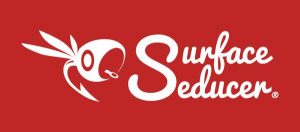 Flymen Fishing Company is at it again! They have really been churning out the goods this year, wow! Their Surface Seducer line, featuring Double Barrel Popper Bodies , is their latest addition! Here is an explanation from Flymen Fishing Company:
"The Double Barrel™ is an innovative, modern, soft-foam popper body that makes it easy to tie the most popular popper, slider, and diver flies being used today to target various species from panfish to sailfish!
It has several unique design advantages over other popper bodies and is available in a comprehensive range of sizes and colors, allowing you to tie a full spectrum of flies.
The versatile foam head can be tied on with the cup facing forward to create popper flies, and can be tied on in reverse to create slider, diver, and Sneaky Pete style foam flies."
We love the new popper bodies! It doesn't get much better for chasing bass and even bluegill using the smaller sizes. The cool thing about this body is that you can turn it around and tie a Sneaky Pete style slider with it.
Flymen just didn't stop with offering the bodies, they have also released the new Surface Seducer Popper Hooks to go right along with this new popper body. The hooks have a bend in the shank to keep the popper from rotating around. On top of that, they announced new Dragon Eyes to place in the eye forms of the popper bodies.
We don't know about you, but we'll be tying some of these babies up and experimenting!
Head over to Flymen's website to see more pictures and learn about all the features.