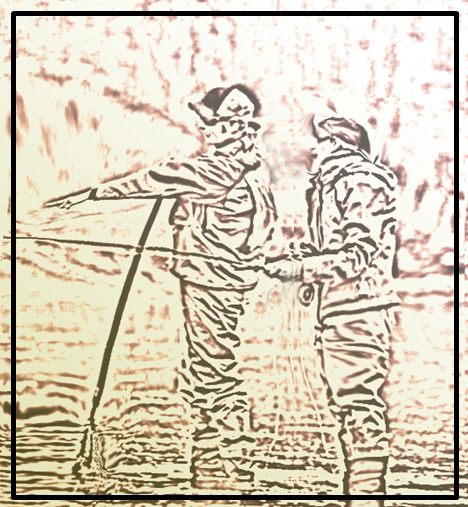 Guest Blogger: Michael Vorhis, author of ARCHANGEL suspense thriller, OPEN DISTANCE adventure thriller & more to come
It could be said that I've been in a lifelong hunt for the perfect fishin' buddy. Actually I haven't been, really…I very much like fly fishing alone. Oh, sure, after four hours on the water if I see another angler I might give a wave and trade quick reports on what's been working and what hasn't, for each of us. And if an old friend comes into town, taking him out to a favorite stretch of water goes without saying. But much of what I go to a stream for is the peace with which the flow makes its journey. It gets where it's going. It's in no hurry. It isn't worried about anything. I need a dose of that attitude.
I admit to watching a lot of fly fishing videos on YouTube. I consider them the single biggest reason for carrying a mobile phone to work. I'll wander down to the lunchroom around 1pm, after the madding crowd has begun to thin out and there are free tables outside, there to chew a slice of cheap pizza while having a cyber-experience tossing dry flies to huge New Zealand rainbows or shivering out in the stormy world of Oregon steelhead. I'll trek Patagonia in search of monster browns right before my manager's staff meeting. The fifteen minutes of solitude in front of my phone screen is usually the highlight of my day, and I not only sometimes learn things I hadn't known before, I get an experiential boost to the soul. I've nearly floated the upper Sacramento, nearly spent evenings on the Avon, nearly hacked through dense Czechoslovakian brush stalking the Marble, nearly stripped streamers for big Kenai salmon.