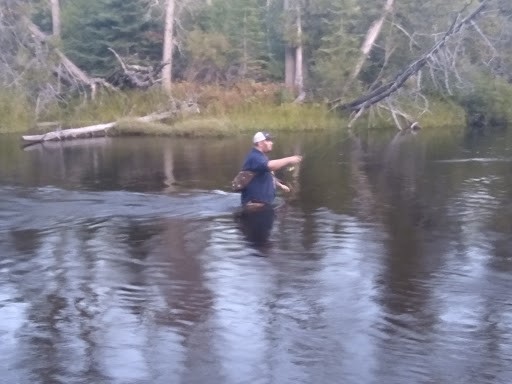 Guest Blogger: John Satkowski, Toledo, OH, fly tying demonstrator and instructor, you can find him @ River Raisin Fly Company on Facebook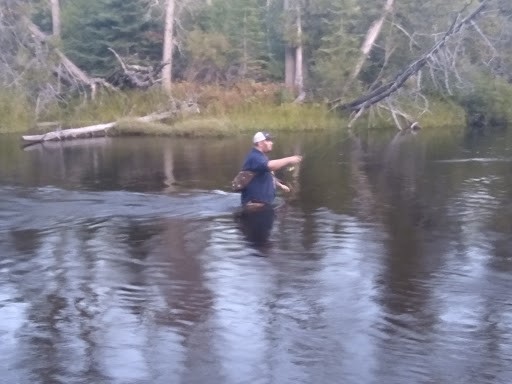 The coffee was hot and the last drop of grease from my sausage breakfast sandwich was still lingering on my top lip as we crossed the threshold of the Zilwaukee Bridge. When you cross the bridge, you kind of know you are "up north". Trout of any species were the target and we were going to fish hard for the next two days. We usually leave southeastern Michigan at 2:00 am to get to the river by a little before first light. Michigan's Au Sable River is one of my favorite places to fish on this earth and I consider myself lucky to have it located in the state where I was born and raised. The river has brook, brown, and rainbow trout in many areas along the scenic banks of northern Michigan. Its beauty is only matched by its rich history and conservation.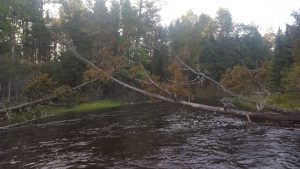 The moment you step out of the car, you are greeted by the wonderful aroma of pine and the kind of air that catches dreams. The ever present bald eagle soaring over the river in the distance or the almost audible hum of the many prolific hatches on this historic water engrain themselves into your memory. Whenever life becomes a little too real, I close my eyes and return to this magical place in my mind. Even just driving to the different places to fish offers a glimpse into the logging life of northern Michigan and the Grayling area. If you are not into fishing, there certainly is enough beauty and history to study but we were here for the fish. A quick stop to the Old Au Sable Fly Shop gave us a bit of insight into the current hatches and water levels. I laced up my boots, put my pack around my back, and started down the steps to take my first step into the sandy, crystal clear waters. "Au Sable" in French means in the sand and you will find these sandy banks all along the river's edges.