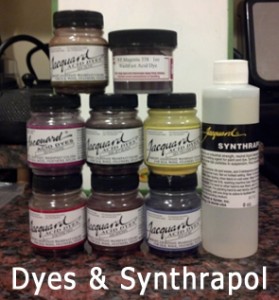 Guest Blogger: Eunan Hendron, Classic Fly Tyer
I got into the dyeing game out of necessity rather than an overwhelming desire and, to be honest, I think it enhances the experience of crafting a fly. My primary reason was the impossibility of finding purple duck quills to tie Bergman's Jennie Lind wet fly. I searched the internet, high and low, but to no avail. Finally I buckled and bought some white quills, some lilac dye and did my own dye job.
Below you will see some images of materials I've dyed, and not always over a white base, a brief description of how I go about it, along with a couple of provisos lest you incur the wrath of the lady of your household.
Continue reading → Dyeing Fly Tying Materials – Getting Started (Part 1)