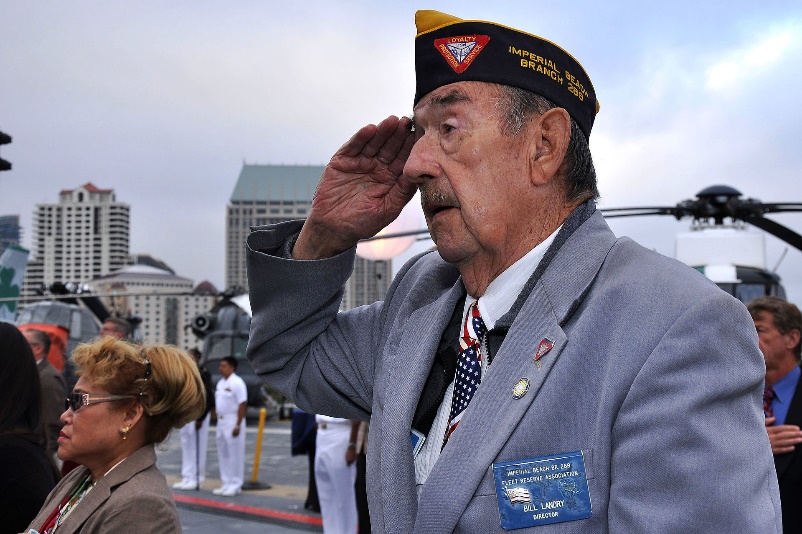 Guest Blogger: Mike Cline, Lt Colonel, USAF, Retired, Bozeman, MT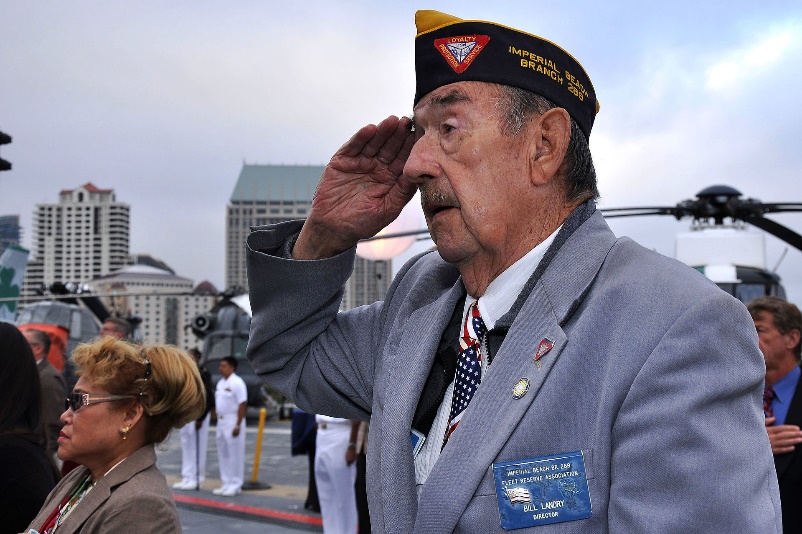 I started writing this the day after Veteran's Day 2014 as I contemplated how our Armed Forces have in no small way, made the sport we enjoy so much possible. I've worked on it almost every week in trying to get it ready for this Veteran's Day. No matter what era or generation you talk about from 1776 to present day, America's Armed Forces have made sacrifices to protect and preserve the freedom and democracy we enjoy in the U.S.
That freedom is experienced every time you visit any of the thousands of miles or millions of acres of public water we have in the U.S. That democracy is embodied in a stable economic and political system that has allowed well over a century of conservation and environmental protections that guarantee clean water and healthy ecosystems. One half of one percent is a small percentage, within typical margins of error, but according to the New York Times, that's the percentage of our total population serving in the Armed Forces today. It's easy to lose sight of that small number. But we should never lose sight of the sacrifices our veterans have made over the last 240 some years.
I can say with all honesty that my sacrifices in 28 years of service were small. Even though I spent close to half my career in foreign lands, I really enjoyed where I was and what I was doing. But being an angler from a young age, it was clear to me that most other countries don't enjoy the clean, healthy public water that pervades the U.S. Oligarchies, dictators, greed, privilege, utter disregard for the environment, poverty and countless other maladies in many countries have left little, if any, clean water or healthy ecosystems for the citizenry to enjoy. Even in those places that have clean water and healthy ecosystems, there is little public water as the rich and powerful control access for their own gain.
There's not enough space to chronicle the locus of energy that has gone into protecting the waters and ecosystems we enjoy so much as fly anglers, but finding a connection with an Armed Forces veteran isn't difficult. My connection to Yellowstone is strong and we should all be so grateful to the energies of the U.S. Army between 1884 and 1917 in protecting the park. Every time I fish in the park, I cannot but help be appreciative of this veteran's contribution.
In 1889, Acting Superintendent Captain Frazier Augustus Boutelle, an avid angler, recognized the angling potential in Yellowstone waters. He suggested the U.S. Fish Commission consider stocking many of the fish-less lakes and streams in Yellowstone with this short note in an annual report: "Besides the beautiful Shoshone and other smaller lakes, there are hundreds of miles of as fine streams as any in existence without a fish of any kind. I have written Col. Marshall McDonald, U.S. Fish Commission, upon the subject, and have received letters from him manifesting a great interest. I hope through him to see all of these waters so stocked that the pleasure-seeker in the Park can enjoy fine fishing within a few rods of any hotel or camp."  Thank You Captain Boutelle.
In 1971 Edmund Muskie, the senior senator from Maine and a US Navy Lieutenant in WWII introduced the bill that became what we know today as the Clean Water Act. I am sure there are many more stories like this, where veterans, in and out of service contributed to the health and welfare of our waters and ecosystems.
Many of our greatest anglers served in the Armed Forces, many did not. Not serving should not be held against anyone. One percent is a small number and it only rose as high as 12% in World War II. But those great anglers who did serve should be remembered and appreciated for their service as well as their contributions to angling history. Many come to mind and I apologize to the many I've certainly overlooked.
Charles Brooks, genius of the nymph in Yellowstone and the Henry's Fork, was an Air Corps bombardier during WW II and later retired in 1964 with 20 years of service as an Air Force intelligence officer. He served with the Air Force Office of Special Investigations, the organization I retired from in 1996.
Colonel Joseph D. Bates, the great chronicler of streamer and salmon flies served in the Massachusetts National Guard with distinction during WWII in the SW Pacific.
Even Lee Wulff, the great Atlantic Salmon advocate and showman, while not in the military, supported Army Special Services programs throughout WWII.
Robert J. Behnke, the fisheries biologist who so expanded our knowledge of trout and salmon served in the U.S. Army in Korea and Japan from 1952-1954
Bud Lilly of West Yellowstone fame was commissioned in 1943 in the U.S. Navy and served in Japan after the war. His contributions to fly fishing in SW Montana are legendary, but he is most appreciated for his efforts to found the Warriors and Quiet Waters Foundation and the Trout and Salmonid Collection at Montana State University.
Sylvester Nemes, the soft-hackle guru, enlisted in the Army at age 19 as the U.S. was entering World War II. He was stationed at the Ibsley Air Field in Hampshire, England as a member of the Fighter Control Squadron with the Eighth Air Force. While stationed there, he was set up on a blind date with Hazel Mary Barclay, an English nursing student. Nemes landed at Omaha Beach on D-Day, staying there for nine months as part of a team directing fighter aircraft. When he returned to England, he married Hazel on March 17, 1945 in Southampton, Hampshire.
Enos Bradner was a prolific outdoor writer, fly angler and conservationist in the 1950-80s in the Pacific Northwest. He served in France in field artillery during World War I.
Volney Steel is somewhat unknown in the wide world of fly fishing, but after serving as physician in the U.S. Navy, he established himself as a local Bozeman advocate for clean water and the study of trout and salmonids. To his great credit, he helped found Bozeman's Warriors and Quiet Waters Foundation.
Rough Rider and 26th President of the United States, Theodore Roosevelt was an accomplished sportsman and made many contributions to the preservation of our natural resources.
And it's the stories like the following that understate the sincere appreciation we should all have for our Armed Forces veterans, who have and will continue to help preserve the clean water and ecosystems that are essential to the sport:
"In May 2013, 90-year-old World War II veteran and renowned fly fisherman Frank Moore traveled with his family to France, to fish the rivers of Normandy that he long ago traversed as a soldier. You can learn more about his journey in the … documentary 'Mending the Line'."
Frank Moore and every other veteran, from every generation in the past and into the future, whether a fly angler, conservationist or not gets my salute. Thank You.