A note from James Stockard Vick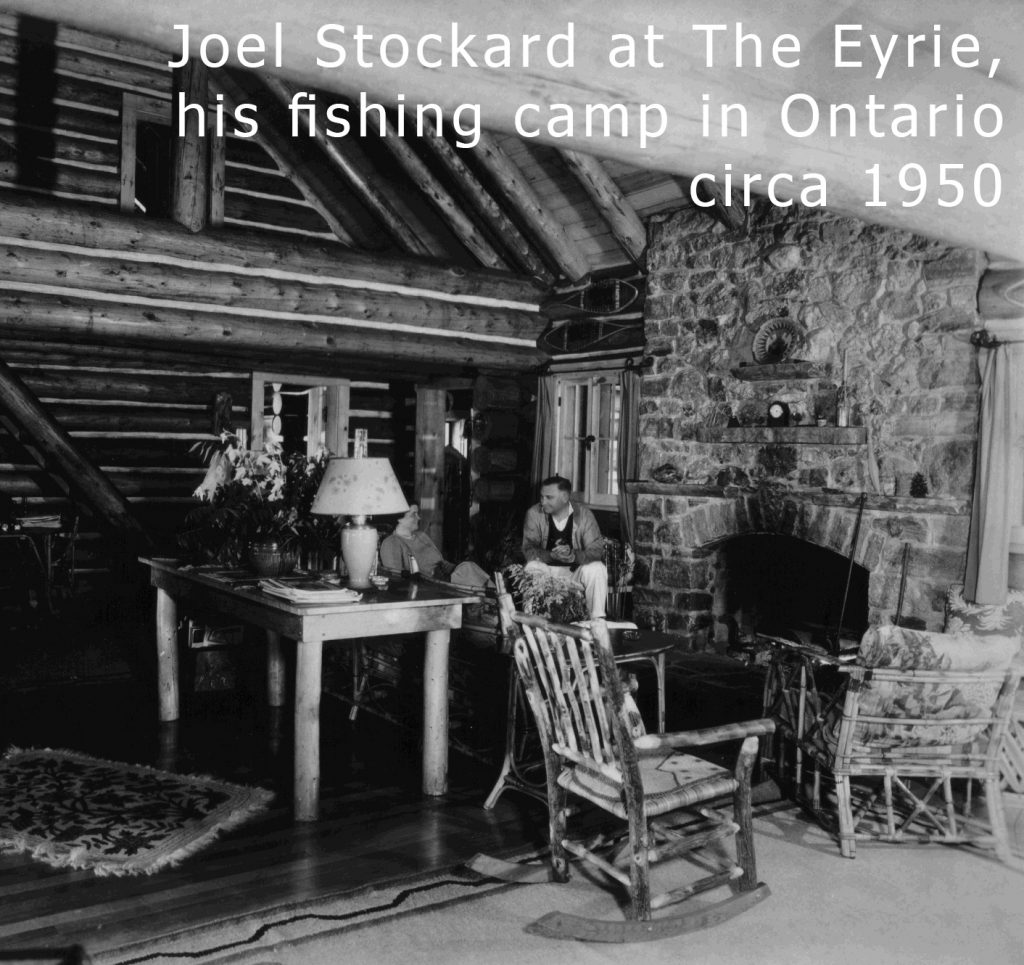 We just returned from a vacation in Canada (the 'Muskokas' to those who know Canadian cottage country). We were staying at 'The Eyrie' a log cabin on Lake of Bays built in the 1930's by my grandfather, Joel Stockard, the namesake of J Stockard Fly Fishing.  I now share the place with five of my siblings and cousins and manage to visit every summer.
Joel was originally a stock broker in Detroit. He went bust in the crash of 1929 but was lucky to have a wife with a small trust fund. That fund allowed him to purchase a gorgeous spot on Lake of Bays for $600!
Spending every summer there throughout the 1930's, 40's and 50's, Joel was an equal opportunity outdoorsman…hunting, hiking, boating and fishing of all kinds. The place is still filled with his wading sticks, bamboo rods, old reels and other gear. Every child who arrives at the Eyrie learns to skipper a 'boat' using Joel's Putt-Putt, his fishing canoe with its 3-horsepower motor!
This year we had fantastic weather and water temperatures in the mid-70's. It was a week of relaxing, kayaking and bathing in the lake.
As far as fishing goes, during the summer, the lake is generally populated by disappointed trollers on the prowl for lake trout and smallmouth bass. We mainly watch from The Point!